Entertainment for the inner child.
You thought art and entertainment was just for kids? How far from the truth that is! Here at Love Peace and Paint, the reason we got into doing what we do is because we feel that our inner children were screaming out too loud for us to do anything different. We are all kids at heart and feel that it's good to always keep that magic and wonder in our lives. So we definitely love to provide our services for events or parties that are for adults. Adult "kids" are the most fun anyway because they can stay up late!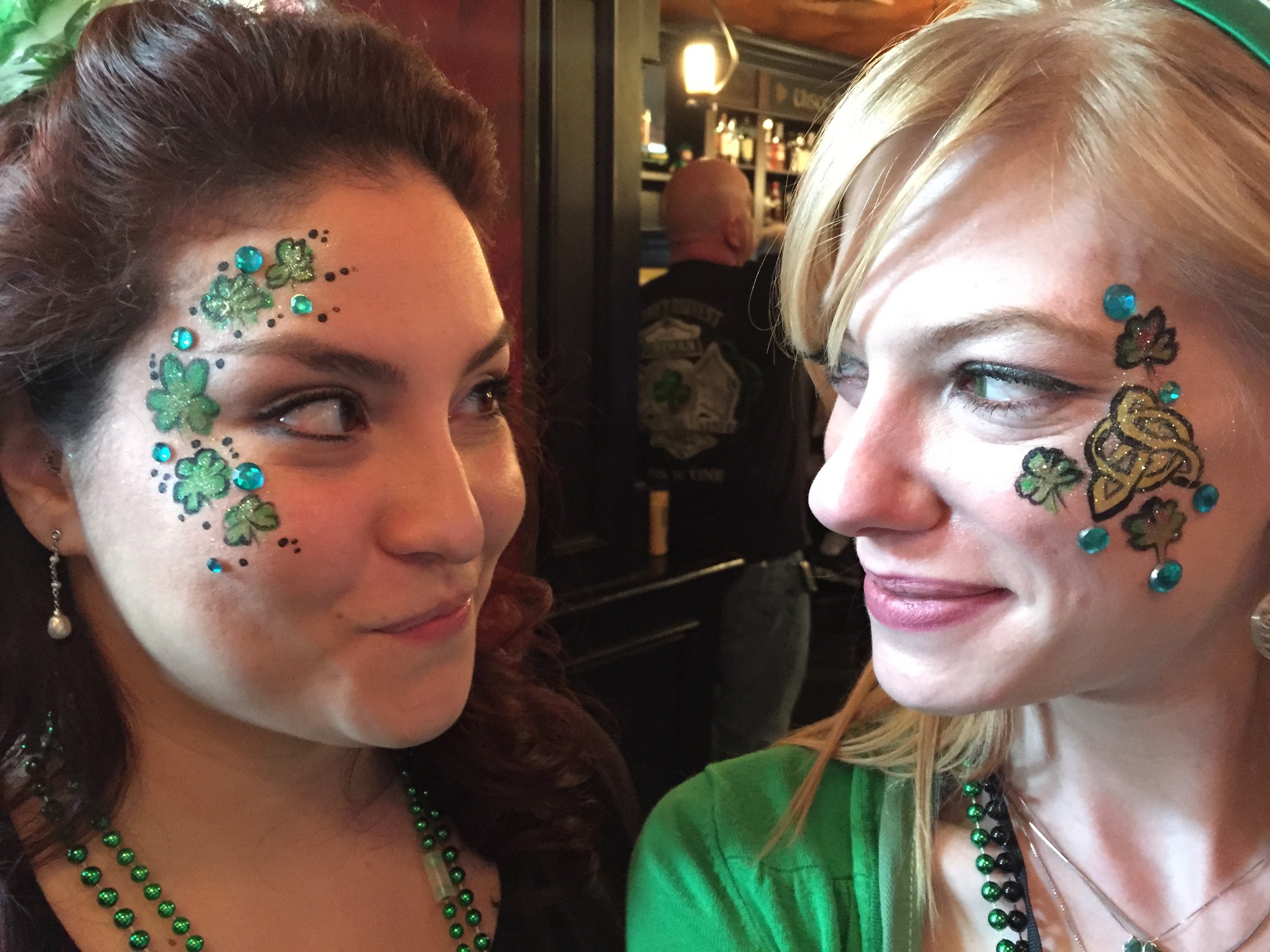 Body Painting
One of our most interesting services to date. Typically a service for "big kids" (adults) we can do body parts such as your arm, leg, back, stomach, etc, or your entire body (entire body takes anywhere from 6-8 hours)! This makes a really cool, interesting, and different gift for a friend or loved one. We have gift certificates available for individual painting sessions or body painting parties. If you own a club, lounge, or bar, body painting makes an awesome addition to a promotion you are running for a holiday or for a special night. We also do body painting for productions that need special FX characters or body art in movies, tv, or commercials.
Black Light Painting
AMAZING for club promotion or any night-life type of event. Glow in the dark (but in black light in this case, we do have glow in the dark paint as well) body and face paint. This is great for a theme night. Guests will be so excited to glow and be a work of heART. Inquire for different pricing and scheduling options.
Pregnant Belly Painting
Are you expecting or know someone who is? Belly Painting is a wonderful and fun activity to do either at a baby shower or privately at home. We have one of our artists paint anything you can think of on your baby bump! First you decide what color scheme or what design you would like, then we paint it on your belly and it can last anywhere from 1-3 days. This also makes a good experience gift for someone expecting! Inquire for pricing.
Why let kids have all the fun?
Ok, Ok. Got me. I never want to grow up and am a big kid at heart.